The Journey to Cyber Resilience
On the 19th October 2023, we'll address the most pressing cyber security topics that businesses need to know now, and provide expert insight, tools and strategies to maintain secure, resilient organisation.
Most IT departments do not use 33% of the technology available to them – which they are already paying for.
Companies are looking to Microsoft 365 as a way of reducing ongoing infrastructure costs, increasing security and providing users with a more flexible, productive environment to work in. But do you know what you are using to get the most out of Microsoft 365?
Understand your options for SQL Server 2012 and Windows Server 2012 End of Support
SQL Server 2012 Extended Support already ended on July 12, 2022, and Windows Server 2012 and 2012 R2 Extended Support will end on October 10, 2023.
Business. Technology. Together.
Outbound is the UK's trusted Technology Group, where your best interests are at the heart of our business. We have revolutionised the way businesses use their technology to gain true value from IT. We are a trusted advisor for a wide spectrum of industries in the UK public and private sector, and clients across multiple industries vouch for our customer-first mindset.

Service and Technical Excellence
"As a company, they are on top of their game, go above and beyond." – Maritime Engineering Firm
Outbound Group Solution Partners



With the Outbound Group, companies can get the support and solutions they need to improve their operations.
Whether needing a trusted technology partner, or an expert C-suite resource, we believe that doing what's right for your business, rather than what technology prescribes, is the key to building trust and delivering success. 
Outbound Hub helps businesses to streamline the procurement processes, engage with your supply chain vendors to better manage technology budgets and regain more control over complex procurement spending.

Being a trusted partner, our ethos is to become an extension to your business with our Virtual Support Services. We offer a range of Support, Cyber Resilience, Disaster Recovery and Advisory services to meet your business needs.

Offering a range of technology solutions and consulting services, to demonstrate that technology can be an enablement for businesses, which is key to building trust and delivering success.
We are your trusted Advisors 
We uphold the passion, teamwork, and technical specialisation which sets us apart in our industry, to form long-term strategic partnerships with our clients. Today, our work transforms businesses by reducing costs, increasing profitability, and giving them competitive advantage.
More than 20 years experience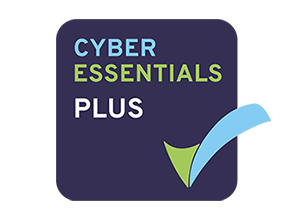 Cyber Essentials Plus Accredited
"You have my highest recommendation"
"We are delighted to be working with Outbound Solutions and would recommend their bespoke virtual IT department service to any start up. The service has allowed us to concentrate on development of the business safe in the knowledge that our IT is under expert management, and they have responded rapidly to any urgent needs."  – Helen Withers, YoPO
"Well-positioned, collaborative, understand our pain points, and extend the team's capabilities"
"The Outbound Group has been our vendor of choice. Their responsiveness, commitment and organisational structure are to be commended!" – Jon May, Director Tansar Ltd
"As a company, they are on top of their game, go above and beyond"
"The Outbound Group do not leave any stone unturned when dealing with our IT. We have relied on them exclusively and look forward to continuing our relationship. I sleep better knowing they have our back 24/7/365." – Maritime Engineering Firm
"Their aftercare and support has been exemplary."
"The Outbound Group provided a really effective solution for our IT setup, bringing everything together to create a much simpler, effective and robust operation. They thoroughly reviewed our needs ahead of designing the setup, explained the different aspects they were offering and delivered by far the smoothest migration I've experienced."
– Kelly Harding, Operations Manager, Mr Organic
Over 20 years of Technology Innovation and IT Expertise
Our case studies are proof of our customer-focused approach and the consistent results achieved for customers.
Outbound™ trusted advisor service delivers hybrid design
Hybrid Cloud & SD-WAN
Details
Organisation: Global maritime and engineering manufacturer
Industry: Maritime
Number of Users: 1,000
Outbound's™ advisory services worked with a global engineering maritime manufacturer, to design and implement a secure, reliable and hybrid cloud and SD-WAN environment.
Would you like an exploratory discussion with us?
Build a pathway to technical excellence
No cost and no obligation. All these services give your business the dedicated expert resources it needs to grow. Your virtual expert will act like part of your internal team and a trusted advisor for your business. Save time and money and access senior-level expertise that helps to put your business ahead of the competition.